Arlington Manor Part 1
Classroom Block Part 2
Mansell House, Sixth Form Campus Part 3
Science Block, Howard House Part 4
Art Block, Arlington Arts Centre Part 5

These photos taken by webmaster during tour of school at 60th Anniversary Reunion, 01 July 2006.

Click on thumbnail for big photos.



Stone Summer House 180 Kb
Near classroom block.
Now converted to an office.



Dulverton Hall and Classrooms 129 Kb
Opened 1957.



Classroom Block West Side 247 Kb
Notice the Audiology Tower.
Photo: Neil Alderman



Main Entrance to Classroom Block 240 Kb
First floor used to be school library.
Notice stone badge above door.



Dulverton Hall 94 Kb
Door to Hall.
Photo: Neil Alderman



Dulverton Hall 138 Kb
View of stage.



School Badge 37 Kb
On gallery of Dulverton Hall.
Photo: Neil Alderman



Upper Floor Corridor 98 Kb



Classroom Block Stairwell 98 Kb



Another Upper Floor Corridor 92 Kb
Photo: Neil Alderman



School Trophies 109 Kb



Domestic Science Room 120 Kb
Still teaching pupils how to cook!



Keep Cool Posters 117 Kb
No need to lose our temper!



Information Technology lab 126 Kb
In the old geography room.



Quadrangle 313 Kb
In centre of classrooms
To left is the gymnasium.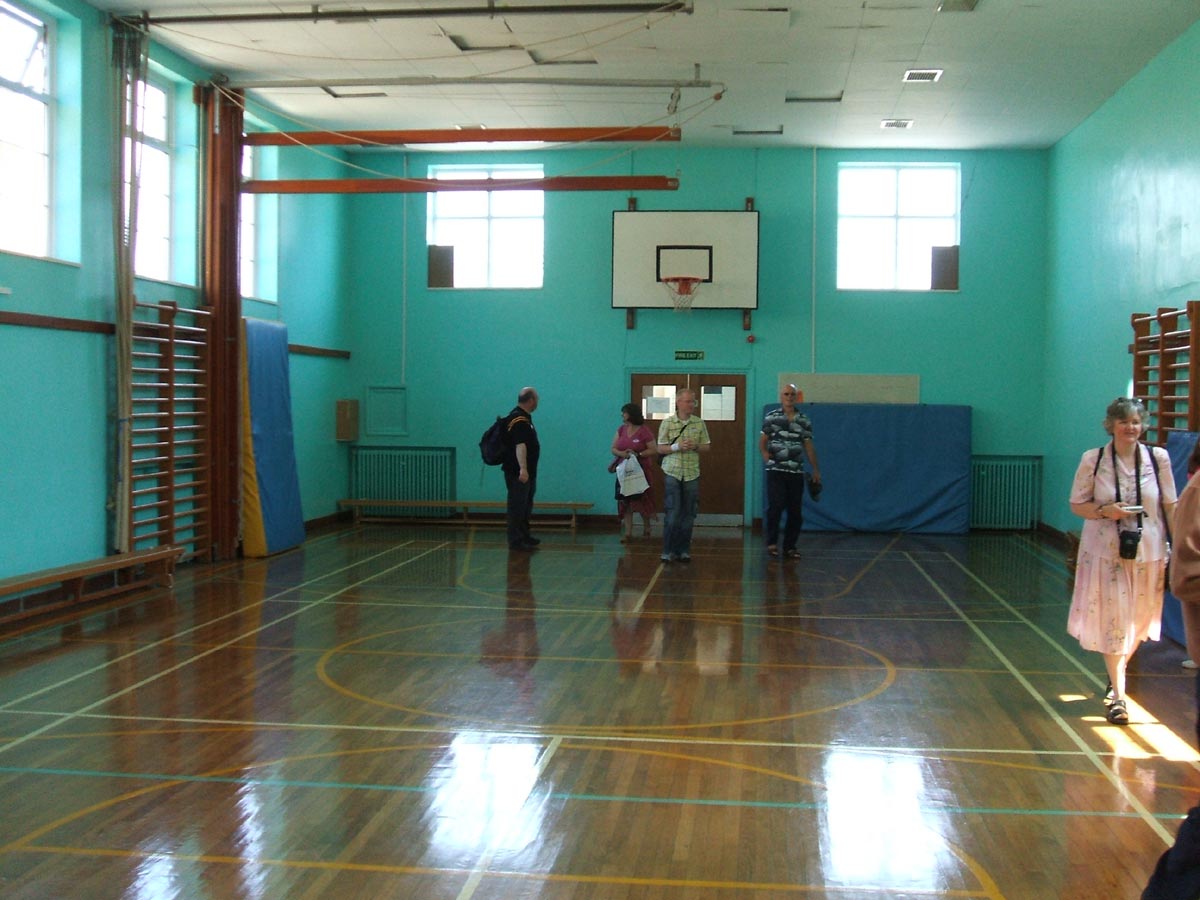 Gymnasium 135 Kb



Gymnasium 109 Kb
Another view of the school gym
Kreb Dragonrider (wearing baseball cap) in foreground.
Photo: Neil Alderman



Lower Floor Corridor 83 Kb
Quadrangle is to the right
Main entrance ahead.



Classroom 49 Kb
Facing whiteboard.



Classroom 45 Kb
Facing posters at back.



Whitfield School Library 137 Kb
Opened 1984.
To the right is librarian, Miss A. Leach.



Swimming Pool 224 Kb
Opened 1971.



Swimming Pool, outside view 161 Kb
Photo: Neil Alderman



The Tour is continued in these pages:--

Part 1 Arlington Manor
Part 2 Classroom Block
Part 3 Mansell House, Wroughton Sixth Form Campus
Part 4 Science Block, Howard House, Blount Hall
Part 5 Art Block, Arlington Arts Centre
Photos © Kreb Dragonrider, Neil Alderman.
You may download these photos for personal viewing
but you may not publish them elsewhere without permission.
Website design © 2006 Kreb Dragonrider